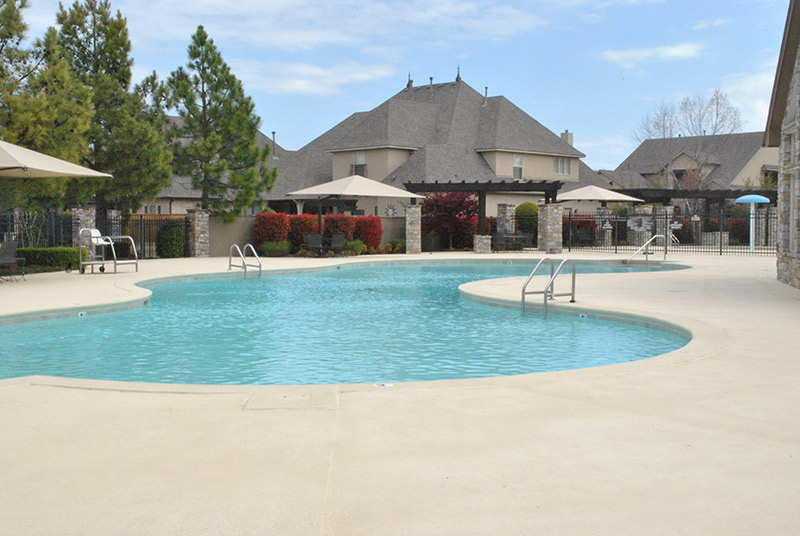 Professional Management Services Provided
by Collins & Associates, Inc. to Homeowner Associations
We often have inquiries as to what a management company provides for a Homeowners Association. Although it is difficult to include everything, the following will list some of the many services provided by Collins & Associates to your property. If you have further questions, please call us at (918) 524-3833.
Receive, respond, review, all complaints, requests and questions regarding property on a 24 hour / 7 days a week basis.
Develop a master management plan
Generate annual operating budget
Provide detailed monthly financial reports to the Board of Directors
Foresee and plan for capital improvements and repairs
Prepare specifications and obtain competitive bids for contract services
Bill and collect dues from owners
Process all accounts payable and receivable
Process all 1099's for all contractors and sub-contractors
Annual audits of vendors licenses, workers compensation verification and general liability insurance coverage
Pay and maintain the rights to Yardi, the property software used to track accounts receivable, payable and work orders
Communicate with and collect delinquent accounts
Provide all information for tax return preparation
Obtain master insurance policy for Association assets
Monitor service and maintenance programs for cost effectiveness and customer satisfaction
Provide dependable maintenance personnel as needed
Coordinate and oversee improvements
Provide assistance in audit preparation if necessary
Direct assistance by corporate staff for handling of any major disaster impacting the property (fire, flood, etc.)
Develop a relationship of trust with the Board, owners, vendors and contractors
Prepare all Board Meeting Documents
Prepare all Annual Meeting Documents
Assist Board of Directors with all meetings
Assist Board with Bylaw Requirements
Assist Board with the enforcement of the restrictive covenants of the development as per the Board of Directors
Communicate/Coordinate with the Developer
Provide experience and expertise of corporate officers, i.e. Chief Executive Officer, Chief Financial Officer/CPA and Senior Property Manager, CMCA
Maintain membership in industry organizations to demonstrate credibility in the HOA management field i.e. CAI (Community Association Institute)
Other directives requested by the Board of Directors